Regular price
$65.00 USD
Sale price
$60.00 USD
Unit price
per
Sale
Sold out
We partnered with our friends at Saint Apothecary to bring to you a powerful bundle: Evil Bone Water + Dragon Blood Balm.
Evil Bone Water is a deep-penetrating herbal topical formula designed to help relieve pain and help healing by penetrating through your muscles, ligaments, and bones. Dragon Blood Balm is a topical balm designed for repair, relief, and recovery for your skin, muscles and tendons. 
Used together, they work synergistically to stop pain and accelerated healing. 
And, both are made in small batches the US using natural ingredients and high standards. 
(More Information Below)
View full details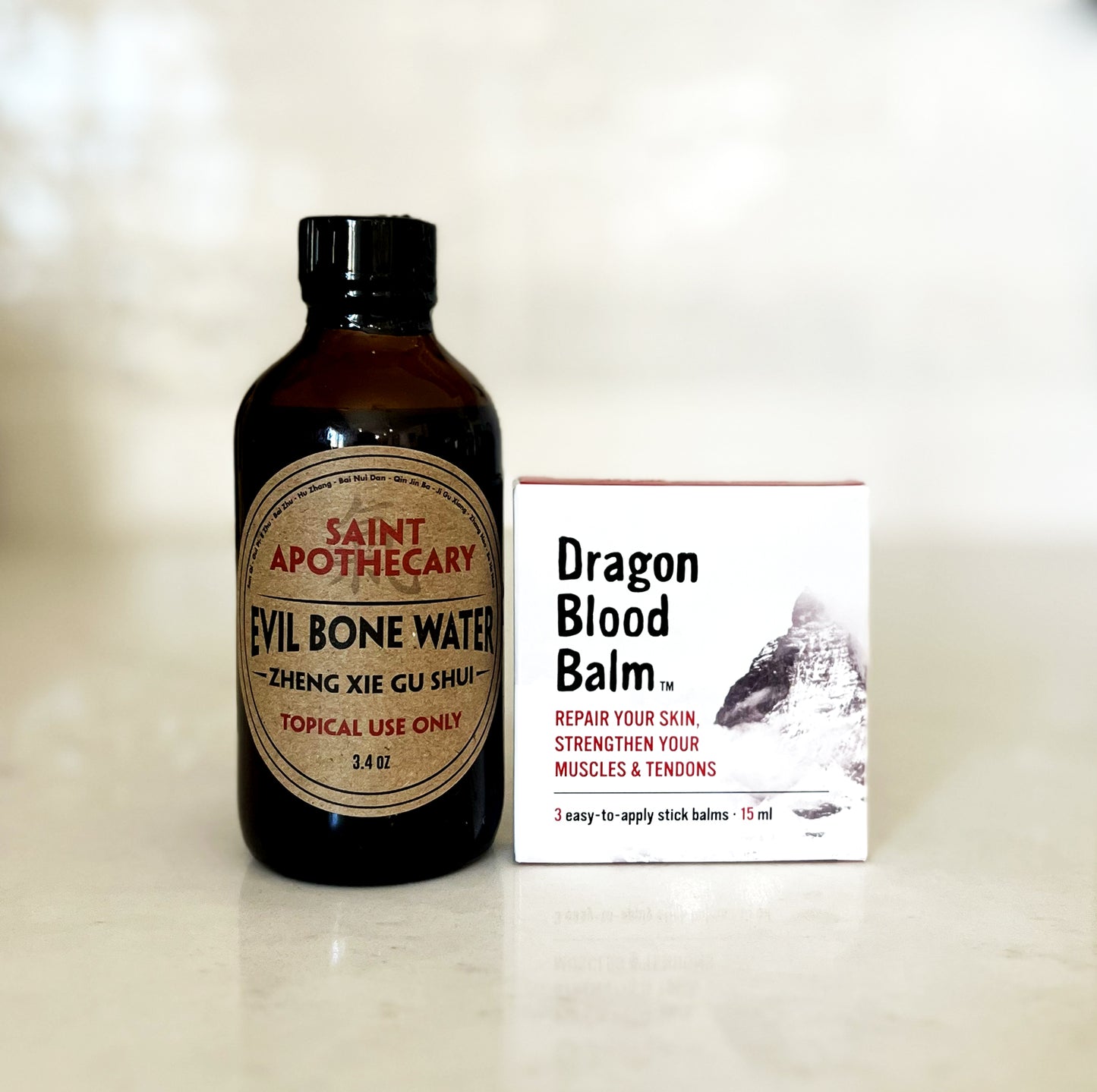 The Important Stuff
About Dragon Blood Balm

An all-natural balm designed to help repair your skin and strengthen your muscles and tendons after a workout. Based on a traditional Chinese formula used by martial arts practitioners for hundreds of years, and designed for today's climbers, crossfit, and other hands-on athletes.

Our balms are hand-made in small batches at our North Carolina workshop with globally sourced ingredients.
About Evil Bone Water

Evil Bone Water is the premier version of Zheng Xie Gu Shui, a deep-penetrating herbal topical formula. It provides fast, lasting pain relief; reduces swelling and bruising; promotes blood circulation; and is even traditionally used to speed the healing of broken bones.

It's also highly effective for dense muscles such as thighs and glutes where an oil-and-wax based balm cannot reach.
Ingredients

Dragon Blood Balm Ingredients

· Dragon Blood Resin (Xue Jie | Sanguis Draconis)
· Beeswax
· Jojoba Oil
· Hempseed Oil
· Myrrh (Mo Yao | Resina Myrhhae)
· Frankincense (Ru Xiang | Olibanum)
· Sappan Wood (Su Mu | Lignum Sappan)
· Arnebia Root (Zi Cao | Radix Arnebiae seu Lithospermi)
· Mugwort (Ai Ye | Artemisia Vulgaris)
· Safflower (Hong Hua | Flos Carthamii)
· Angelica Sinesis (Dang Gui | Angelica Sinesis)
· Angelica Dahurica (Bai Zhi | Radix Angelicae Dahuricae)
· Astragalus (Huang Qi | Astragalus Propinquus)
· Plant-Derived Menthol Crystals (Bo He Nao | Herba Menthae Pipperata)

---

Evil Bone Water Ingredients

· Notoginseng (Pseudoginseng / San/Tian Qi)
· Cinnamon Bark (Gui Pi)
· Zedoary Rhizome (Rhizoma Curcumae | E Zhu)
· Atractylodis Macrocephalae Rhizoma (Bai Zhu)
· Knotweed Rhizome (Hu Zhang)
· Inula Cappa DC (Bai Niu Dan)
· Philippine Flemingia Root (Qian Jin Ba)
· Scutellaria Root (Radix Scutellariae Baicalensis | Huang Qin)
· Camphor (Zhang Nao)
· Plant-Derived Menthol Crystals (Bo He Nao | Herba Menthae Pipperata)
· Everclear 190 Proof Alcohol Base

---

We don't use any parabens, sulfates, phthalates, silicones or aluminum.

All of our products are 100% cruelty-free.
How to Use It

We encourage Evil Bone Water and Dragon Blood Balm to be used together.

Evil Bone Water:

Apply to affected area using a cotton swab or spray on. Rub in. Apply daily or as needed.

Dragon Blood Balm:

Apply Dragon Blood Balm on top of affected area with Evil Bone Water. Massage in for best results.

---

We recommend using it once or twice a day for a few days after any strenuous activity, or daily to help with other conditions.

· Keep out of direct sunlight for longest shelf life

· Designed to last 3-6 months of active use, but shelf stable for 4+ years and counting
Smells Like

We use aromatic herbs + oils that create a unique earthy and spicy smell. Because we use fresh ingredients, the smell is how you know you're getting the good stuff!
Shipping

· Usually ships within 3-5 days
· Free shipping (within the US on orders over $45)
· International shipping available
· All of our shipping is now carbon-neutral. We offset every order with donations into carbon-removal and storage, calculated by the equivalent shipping emissions each order generates.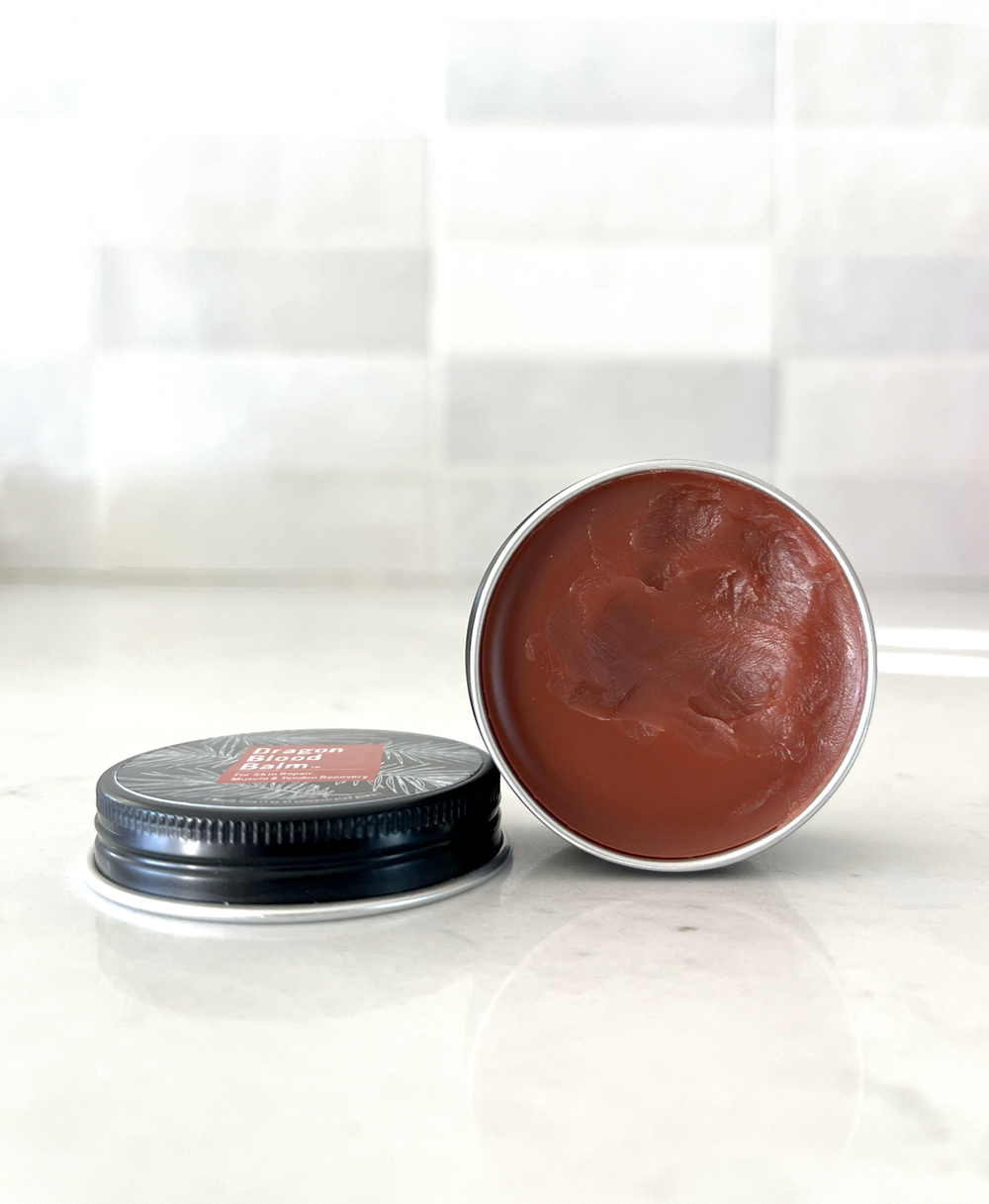 Dragon Blood Balm: Accelerated Healing
Dragon Blood Balm was inspired by traditional formulas such as Dit Da Jow that have been used by martial artists for hundreds of years for relief, repair, and recovery after Iron Palm training.
Our 14 natural ingredients are designed to penetrate deeply into your skin, muscles, and tendons to:
· Reduce pain
· Activate your body's natural anti-inflammatory response
· Promote micro-circulation
· And help you heal faster & stronger
Evil Bone Water: Deep Relief
Based on the traditional Zheng Xie Gu Shui formula (which translates to "Broken-Bone-Righting Formula"), Evil Bone Water is equally popular amongst martial arts practitioners, athletes, grandparents, and anyone seeking long-lasting and deep-penetrating pain relief.
Evil Bone Water is great for:
· Arthritic pain
· Back pain
· Deep-tissue pain relief
· Treatment for arthritis, sports injuries, sprains, strains, soreness and cramps
· Promoting blood circulation, reducing bruising and swelling
· Speeding tissue recovery
Designed for Athletes, Great for Everyone:
Activity

‣ Climbing, including trad and bouldering
‣ Martial Arts, including Judo, Jui Jitsu, Krav Maga

‣ Sports, including Tennis, Golf, Archery, Fencing
‣ Activities, including Crossfit, Hiking, Weight Lifting



For Best results:
Use 30-minutes before warming up, as a post-workout salve, or as a preventative balm between training.

Acute Injuries

‣ Cracked fingers/skin

‣ Strains and sprains

‣ Minor burns & sunburn

‣ Minor scrapes and bruises

‣ IT band injuries

‣ Tennis/golf elbow

‣ Common strains and frozen shoulder

‣ Post-surgery/post-tattoo healing

... and more




For Best results:

Massage into the affected area 2-3 times a day for a few days.

Chronic Conditions

When you suffer from a chronic condition, any little bit helps. We've found Dragon Blood Balm to be effective for people with:

‣ Tendonitis and carpel tunnel

‣ Dry skin and some forms of eczema

‣ Chronic pain


For Best Results:
Dragon Blood Balm is not a replacement for existing treatment plans. It can help alleviate certain symptoms but should be introduced alongside your existing treatment.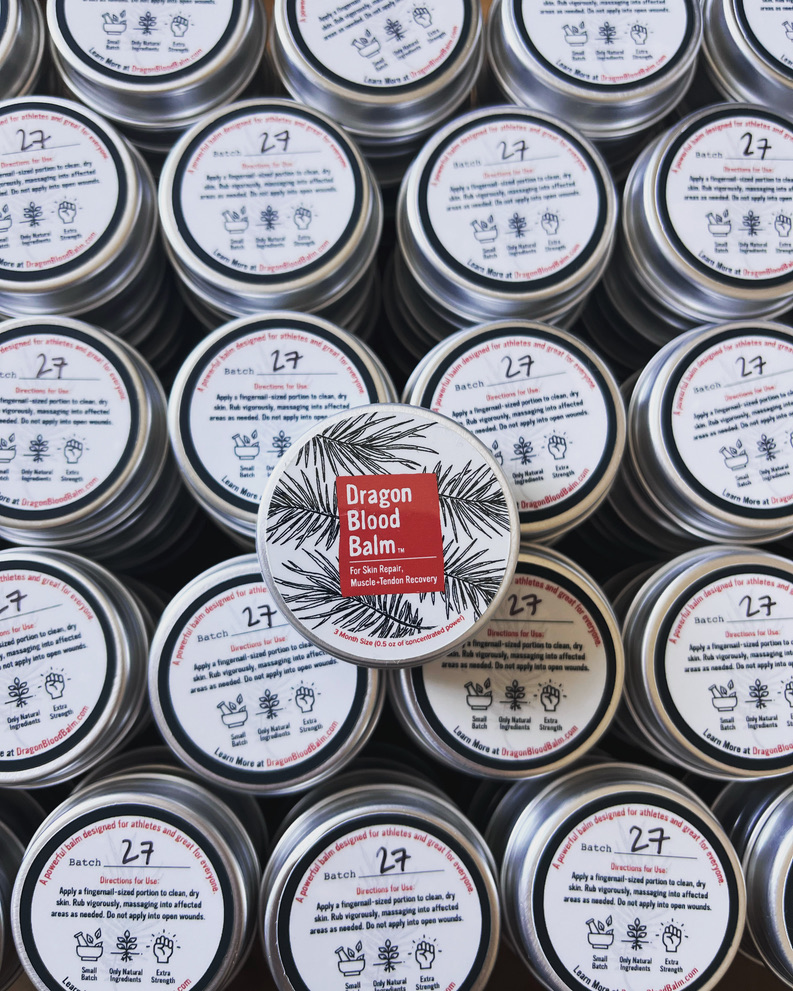 Hand Made in Small Batches
Each batch of Dragon Blood Balm is hand-made and checked for quality at our workshop in North Carolina.
Each batch of Evil Bone Water is hand-made in Florida and Georgia, and supports a veteran-owned business.
We always use fresh and high-quality ingredients to make sure you get the best possible quality products!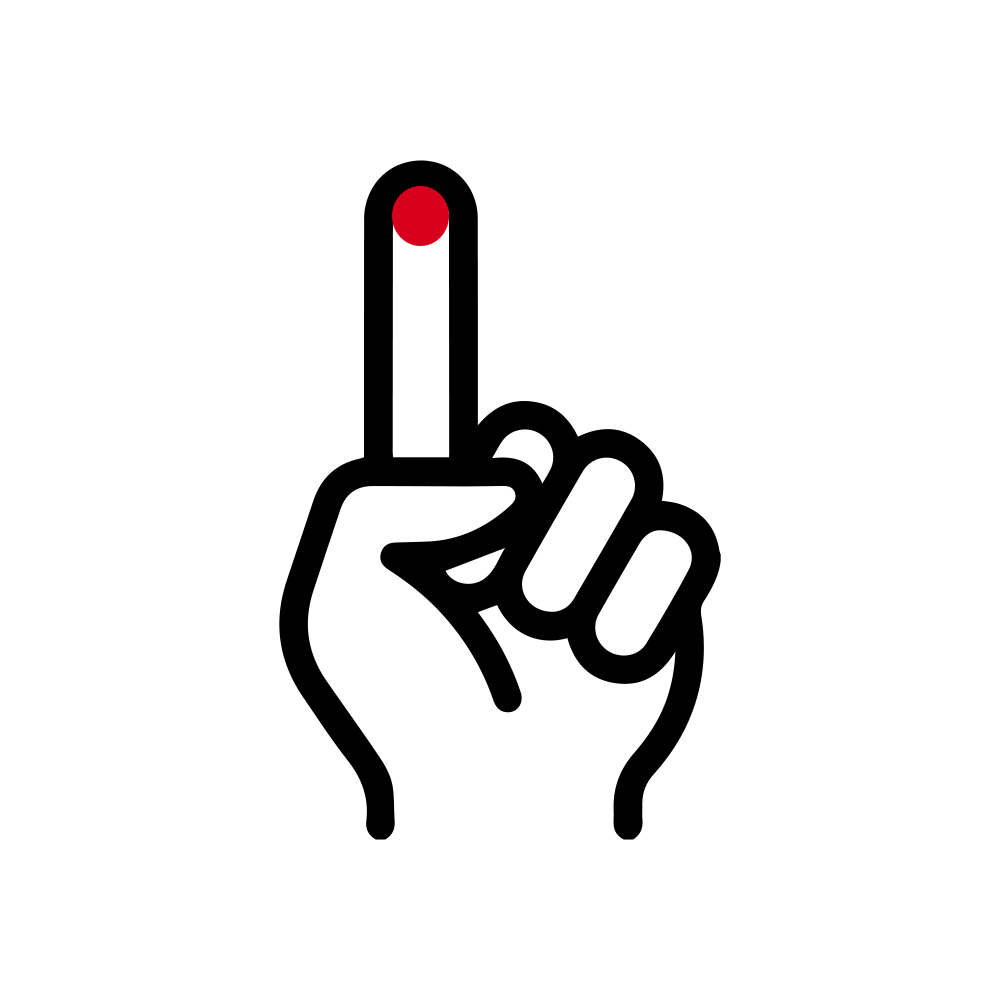 Concentrated Power
Because we use high concentrations of fresh oils and resins, our balms will easily last you 3-6 months (or longer) of active use despite their small size. That's why we label them as such.
It also means that you don't need to use more than a fingertip's amount of balm for both hands.
This gives our balm a unique, earthy fragrance unlike anything else... the smell is how you know it's fresh and potent!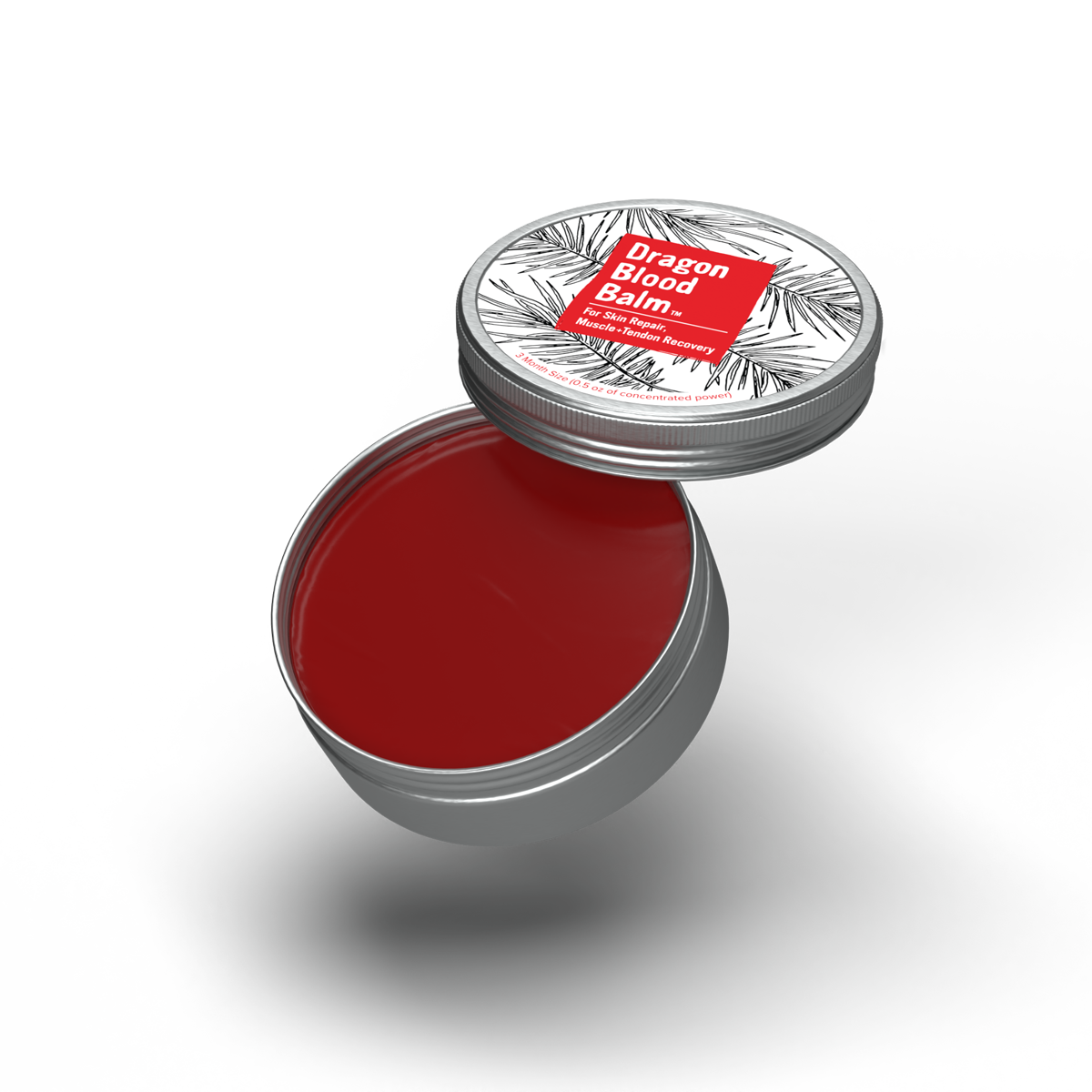 "Above and beyond my wildest expectations"
Dragon Blood Balm is designed to get you results. We don't take any shortcuts in pursuit of quality because we want you to feel better, faster.
But you should hear it directly from the people who use it.
Our reviews are below ↓
---
DISCLAIMER: These statements have not been reviewed or evaluated by the Food and Drug Administration. These products and statements are not intended to diagnose, treat, cure or prevent disease. If you are not familiar with these ingredients, we recommend consulting a doctor or other experts to understand how they might affect you or interact with other products and drugs. Research on ingredients can be provided upon request. While non-toxic, Dragon Blood Balm™ is not recommended for use on pregnant women; in those that have a heart condition or history of heart conditions; on children or those under 18 years of age; if one is taking blood-thinning medications; or for those with liver conditions.

Dragon Blood Balm™ contains powerful herbs and concentrated oils -- some people may experience allergic reactions. If you notice any abnormal skin reactions, please discontinue use. Seek professional medical attention if necessary. Dragon Blood Balm™ is intended for external use only. Do not use Dragon Blood Balm™ on open (bleeding) wounds. The makers of Dragon Blood Balm™ are not responsible for misuse, abuse, or use of this product outside of recommended applications.

Both Dragon Blood Balm and Evil Bone water are intended for topical use only. Do not ingest!